Businesses for sale - existing franchises for sale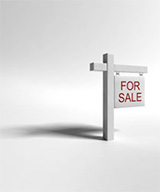 There is another option to starting a franchise business in Australia other than investing in a new one. Have you considered buying an existing franchise, otherwise known as a franchise resale?
Franchise resales are in abundance, and it may be very worthwhile looking at this option. However, you need to remember that you need to put in the same amount of due diligence, attention and research that you would put into buying a new franchise.
There are many existing franchisees in Australia looking to sell their franchise, and there are many justified reasons for doing so, including:
Many franchisees plan ahead on selling their business(es) once they can make them profitable; this is their exit strategy from the start.
The franchisee may be retiring or moving away
Once in the business, some franchisees decide that it's not the right choice for them and want to move onto to something else.
The franchisees personal circumstances may have changed, such as ill health, or the death of a loved one, and they may no longer be able to cope with running their own business.
In this section we look at the steps to buying a franchise resale as well as selling an existing franchise business.
We also have a directory of existing franchise opportunities for sale across Australia.
If you would like to find out more about advertising a franchise for sale, please contact sarah@whichfranchise.com
---
Got a question to ask?
Steve Seddon - Westpac
Steve is a Senior Business Development Manager with Westpac. He specialises in the franchise sector and is on the FCA's Western Australian Committee.
To ask Steve Seddon a question click here.
Tim Kilham - Lanyon Partners
Tim is a director of Lanyon Partners Chartered Accountants and heads up the franchising area of that division.
To ask Tim Kilham a question click here.
Alan Branch - Optivance 360
Alan is an experienced consultant, commercial lawyer and franchise expert recognised for his skill in negotiating and completing business set up and expansion projects.
To ask Alan Branch a question click here.
Vicki Prout - Sherpa Group
Vicki has been involved in the franchising sector as a Franchisor, Franchisee, and Consultant. She is currently an international consultant guiding businesses through their franchising journey.
To ask Vicki Prout a question click here.
Robert Toth - Wisewould Mahony
Robert has over 25 years of experience as a business lawyer and consultant. He writes regularly in franchise and industry journals and is a recognised leader in franchise law in Australia.